December 13th
BMW Everglades Cars & Coffee at Xtreme Action Park
5300 North Powerline Road, Fort Lauderdale Florida
10:30-12:30
Social Distancing and Mask must be worn!
Dec
13
Sun
Everglades Chapter Cars & Coffee @ Xtreme Action Park

@ Xtreme Action Park
Dec 13 @ 10:30 am – 12:30 pm
We Are back, But please note;
New DATE & TIME
SUNDAY  at 10:30 -12:30 
Please note this meeting will comply with State and Local COVID-19 regulations.
Social Distancing & Mask must be Worn!
We look forward to having you and your BMW at the event.
Please visit Xtreme for some Lunch, Games and Cart Racing, as they open at 12:00.
Apr
9
Fri
BMW CCA MX1 Enthusiast Weekend

@ BMW CCA
Apr 9 @ 12:00 pm – Apr 10 @ 8:00 pm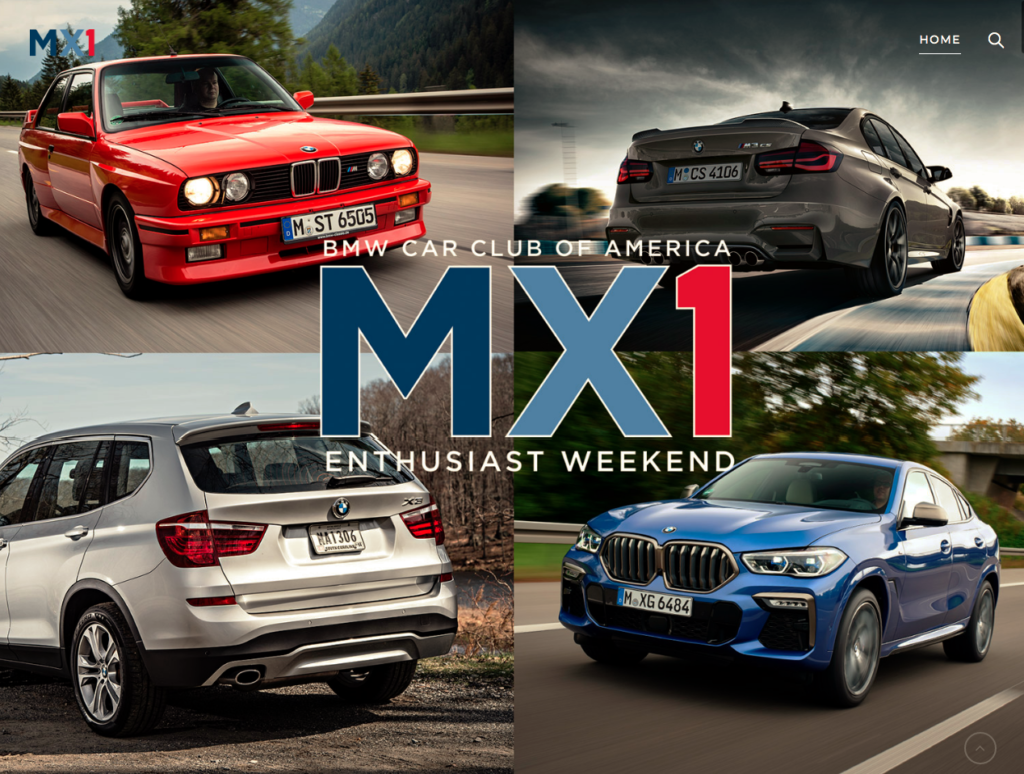 The BMW Car Club of America is excited to announce a brand-new event—MX1 Enthusiast Weekend, presented by Michelin—which is set to take place April 9-10 2021 at the world center of all things BMW in upstate South Carolina. An awesome lineup of fun social and driving activities are scheduled at the BMW Performance Center, the BMW CCA Headquarters, and the BMW CCA Foundation Museum in Greer, South Carolina.
$99 Driving Event at the Performance Center
MX1 will celebrate everything BMW with a special highlight on M models and X vehicles with the 1 representing 1 community, 1 enthusiast club, and 1 weekend. MX1 will bring the entire BMW community together for a new tradition and provide something we can all look forward to. This will be perhaps the first large-scale BMW event post-coronavirus stay-at-home orders.
The weekend will kickoff on Friday, April 9th 2021, with an exclusive after-hours driving event at the BMW Performance Center from 4:30 p.m. to 8 p.m. This event will give participants the chance to sample several current BMW M and X Series models between five different driving stations. The stations include the "rat race" (where two M cars compete against each other on a skid pad), a timed event for friendly competition, off-road driving in a BMW X3 or X5, and driving an M car around the handling course. Finally, buckle up in the passenger seat for a high-speed hot lap as Performance Center instructors drift around the track.
Cars & Coffee at the BMW CCA HQ
On Saturday, the MX1 weekend continues with Cars & Coffee at the BMW CCA National Headquarters from 9 a.m. to 2 p.m. All members are invited to park their BMWs on the twenty-acre campus and lawn surrounding the lake for a huge all-BMW gathering. During the Cars & Coffee, we will celebrate the launch of the BMW CCA's new M and X chapters, host tech talks from our sponsors, and introduce special guests from BMW of North America. In addition, attendees will have the chance to shop at the newly-expanded BMW CCA Lifestyle store and see this year's amazing raffle cars up close in the headquarters garage.
Following the Cars & Coffee, MX1 participants are invited to a special presentation of the BMW CCA Foundation's new exhibit, GENESIS: BMW From the Beginning, Presented by The Werk Shop. The exhibit features 23 BMW cars and motorcycles from 1927 to 1965. It's the most comprehensive gathering of pre-war and early post-war BMWs ever assembled in the US, and it tells the story of BMW from its founding as an aircraft engine manufacturer to the arrival of the New Class sedans in 1960. Along with the exhibit, the BMW CCA Foundation will have guest speakers including Roundel columnist Jackie Jouret, giveaways, and a complimentary collectible for every guest. The Foundation will be open from 12 noon to 5 p.m. on Saturday, possibly later depending on attendance and interest. MX1 participants who arrive early for the weekend's festivities are welcome to drop by the BMW CCA Foundation on Friday as well from 12 noon to 4 p.m.
The BMW Performance Center, the BMW CCA National Headquarters, and the BMW CCA Foundation look forward to hosting members for MX1 on August 14–15, 2020. All members are invited to attend. The basic registration fee for the event is only $25 per member and includes an event t-shirt and parking at the Cars & Coffee. The exclusive after hours driving event at the BMW Performance Center is available for only $99 per member and the BMW CCA Foundation museum event is $30 per person.
August 15
This additional session of the Exclusive After Hours Driving Event at the BMW Performance Center has been added to meet demand. The Friday session sold out in under 12 hours!