The BMW Car Club of America invites you to explore the benefits of membership in the world's largest single-marque car club.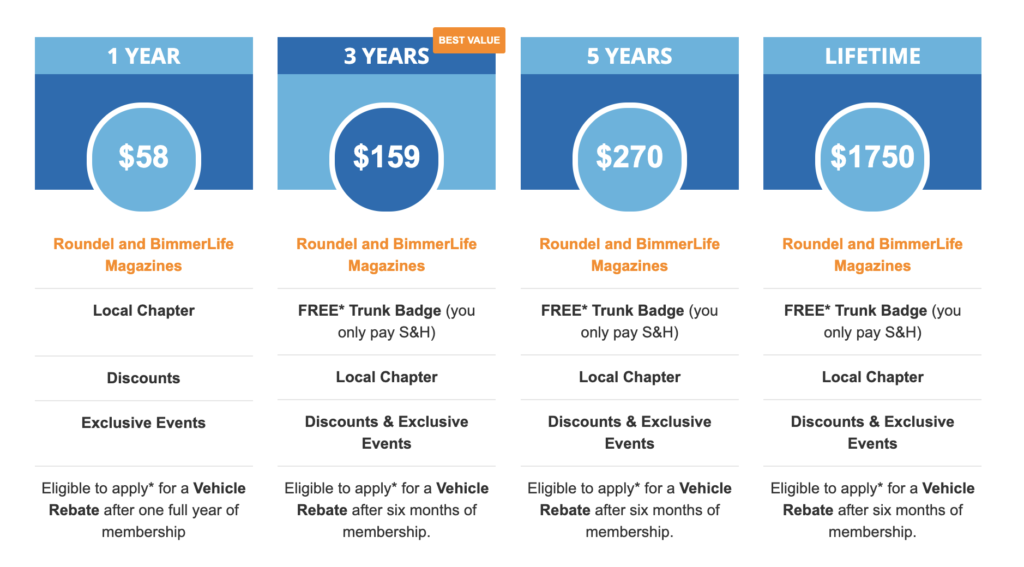 Vehicle Rebates
Enjoy up to $1500 off a new or Certified Pre-Owned BMW.
Member Discounts
Save big on car care, travel, and more
Roadside Assistance
Roadside assistance provided by Road America Motor Club®
Roundel Magazine
"one of the finest car magazines in the world." (CAR AND DRIVER)
Member Privileges
Access our Technical Service Advisors for personalized advice.
Ombudsmen to help with dealer issues.
Outstanding national events including BMW CCA's premier annual gathering.
Regional festivals, concours, and club-sponsored corrals at major road races
Driving schools, autocross, rallies, safety schools, and Club Racing.
Free classified ads on the website and in Roundel magazine.
Friends of BMW: A roster of fellow BMW CCA members who can offer coffee and conversation,
repair tools, workspace, and sometimes even help when you're out on the road.
Availability of a BMW CCA affinity credit card.
Free BMW CCA decals are available from the club office.
Access to all areas of the growing online community at BMWCCA.org.